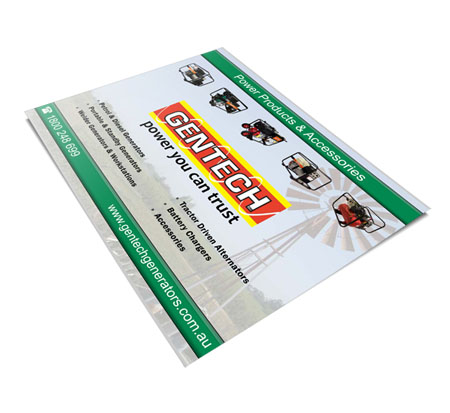 Australian made & owned
Powerful
Affordable
High quality & reliable
Complete after sales service
Full factory warranty
In 2016 at AMAC SA we expanded our range of generators. Adding the diverse list of products GENTECH have to offer means we can offer power generator solutions for an even wider variety of applications. It's our objective to bring you the best products the market has to offer and GENTECH tick all the right boxes as far as meeting the high quality standards that AMAC is renowned for and we are proud to showcase these outstanding machines alongside our huge range of Honda domestic & commercial generators.
Power You Can Trust
Made in Australia, by Australians, for use by Aussies in Australian conditions. Gentech know the harsh realities of generating the necessary power for the most demanding applications and the quality of their manufacturing reflects this.
So too their research and development.
Gentech were the first manufacturer to introduce products with less than 6% total harmonic distortion, meaning that the safe and reliable use of precision equipment was finally possible. Applications requiring stable frequency and voltage are perfectly suited to Gentech generators and even the most sensitive devices are safe for connection and continued use.
We have a range of generators in store available for demonstration and we have highly trained staff to assist you in choosing the right generator to suit your exact needs.
GENTECH POWER PRODUCTS:
Industrial Diesel Gensets
Honda Powered Inverters
Generators up to 9kVA
Generators from 9kVA to 16kVA
Welder Generators / Workstations
Trade Packs
Mains Failure
Mine Spec Gensets
Tractor Driven Alternators